Posted by
Ron Whitaker

| Posted in News | Posted on 12-12-2014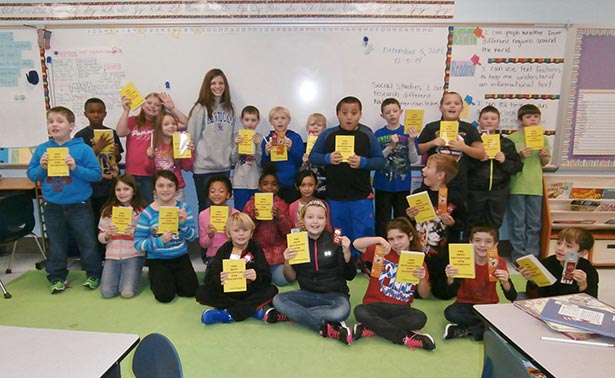 Every December, the Frankfort Elks Lodge delivers a brand new dictionary to every third grade student in Franklin County. This includes all schools, both City and County, both public and private. This year, we delivered over 700 dictionaries, pencils, and drug awareness ribbons.
The students and teachers were so happy to receive the dictionaries, as you can see in the photo above. Pictured is Rachel Ohler's 3rd grade class at Peaks Mill Elementary School.
Our dictionary project is funded with help from an Elks National Foundation grant. For more information on the Foundation, and how you can give, please visit their website.