Member Spotlight
2019 | 2018 | 2017 | 2016 | 2015 | 2014

2017 Spotlight Members
---
December 2017: Mark Skeeters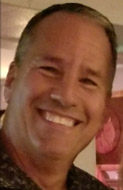 Mark Skeeters has made a big impression in his short time as an Elk. When a vacancy in the position of Lecturing Knight came open this summer, he allowed his name to be put in nomination, and since assuming the position, he has really rolled up his sleeves and gone to work for the lodge. He was instrumental in helping plan and put on the Family Picnic, has encouraged new membership and increased involvement by members, and has put up the information screen in the lodge showing upcoming events.


---
December 2017: Leah Settle
Leah Settle is also a new member who recently filled a vacant officer position. Leah was elected to the position of 3-year Trustee in October. She had also helped out in many ways around the lodge, including spearheading our fall membership drive in September, as well as assisting with other social events at the lodge, and helping increase the lodge's profile on social media.


---
November 2017: Linda LaFontaine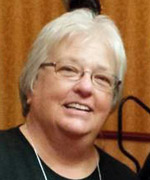 Bet you didn't know that the term "bag lady" could be considered a badge of honor? But Linda knows that for seniors in need, even something as simple as a plastic bag from Kroger or Walmart can mean a lot. Linda has been the tireless leader in helping the lodge provide items for the senior center and spearheads our annual campaign to help with stocking stuffer items for the seniors at Christmas time. This is in addition to her helping out with the childrens' Christmas party and the family picnic, pitching in whenever a job needs to be done at the lodge, and currently serving in the office of Tiler. Linda's quiet dedication to making sure the job gets done is all about the motto "Elks Care, Elks Share."


---
November 2017: Leigh Skaggs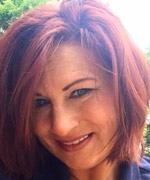 Leigh has dedicated a lot of time and energy over the past few months to help improve our lodge in several ways. Among the many tasks she has undertaken were assisting in the remodel of the men's restroom in the bar, helping Carla Hawkins get a handle on bar and lodge inventory after the management transition, running the silent auction at the family picnic, and currently coordinating the distribution of dictionaries to the third graders in all the Franklin County elementary schools. Leigh's willingness to do what needs to be done should be applauded by every member of the lodge.


---
From ER John Snyder: The Elks Spotlight Feature has been missing from the last few bulletins. To make up for lost time, this feature will be doubling up on our recognitions for a few months. If you see either of these great members down at the lodge, make sure to give them your thanks.
---
May 2017: Ron Whitaker
This month's member spotlight is Past Exalted Ruler Ron Whitaker. Ron just finished up his second term as ER and has agreed to stay on as our Charity Golf Scramble (June 17th) chairman and is very involved in the planning of the State Convention we are hosting (February 22-24). If you see Ron around the lodge, please take a moment and thank him for his continued service to our Lodge!


---
April 2017: Outgoing Lodge Officers
This month, I am turning the spotlight on our outgoing officers. There's much more to being an officer than sitting in a chair during the meeting, and I want to thank all of our 2016-17 officers for their time, effort, and dedication to the lodge. Please join me in saying thanks!


---
March 2017: Kermit Wilfong
This month's spotlighted member will be familiar to anyone who visits our lodge. Kermit Wilfong may stay a little behind the scenes, but his contributions to our lodge are not in question. Kermit does the little things that most don't see, but that all of us benefit from, from meeting distributors to emptying the trash. Please join me expressing our appreciation for all the time he has dedicated to our lodge!


---
February 2017: Trey Greenwell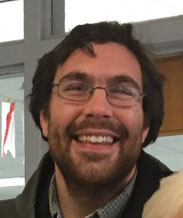 This month, we shine our spotlight on a very familiar face at our lodge. Trey Greenwell has served our lodge in numerous capacities over his years as a member, including Loyal Knight, Leading Knight, and several years as Esquire. He's helped deliver dictionaries, pitched in on kids Christmas parties, and done plenty more to help our lodge. Please join me in thanking him for all his dedication!


---
January 2017: Dave Johnson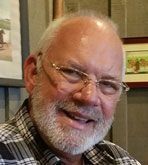 This month we spotlight an Elk who helps out behind the scenes. David Johnson might keep a low profile, but you can always find him helping out when our bowling lanes break down. He comes in at odd hours and devotes his free time to keeping us all bowling. He's also served the lodge as a trustee for several years. Please join me in thanking Dave for everything he does!