Member Spotlight
2019 | 2018 | 2017 | 2016 | 2015 | 2014

2016 Spotlight Members
---
December 2016: Kim Bickers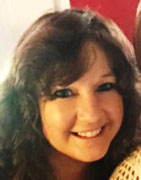 For this month's spotlight, we focus on another more recent addition to our Elks family. Kim Bickers may not have been a member for years, but she's definitely been a great addition to our lodge. She's helped out with numerous programs, including the recent Mid-Year Convention, and she is always ready to pitch in to make our events successful. Please join me in thanking Kim for all of her hard work!


---
November 2016: Billy Singleton
This month we spotlight a familiar face around the lodge: Billy Singleton. Not only has Billy been our bar manager for years, but he puts in a ton of time helping out on events like the family picnic, New Year's Day, and a whole lot more. Whether you've seen him behind the bar, or behind a grill, please join me in thanking Billy for all he does!


---
October 2016: Jason Earnest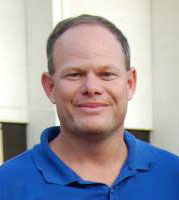 This month, we shine the Elks Spotlight on one of our new members. Jason Earnest has only been a member about a year, but he's already jumped in with both feet and gotten involved. Despite having a number of commitments as the head coach of Anderson County High School's girls soccer team, he's serving as our new Soccer Shoot Chairman, and just held a successful local shoot. Please join me in thanking Jason for giving his time to the lodge!


---
September 2016: Mike Archer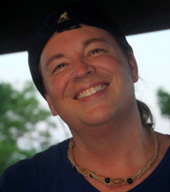 This month, we shine our Elks spotlight on another deserving member. Many of you know that Mike Archer is a recording artist, radio host, and entertainer extraordinaire, but did you know that Mike regularly donates his time and talent to the lodge? Mike recently performed at the Mid-Year Convention at no cost to the lodge, and he also appears every year at our veteran's' functions to entertain those who have served their country. Please join me in thanking Mike for everything he does for our lodge!


---
August 2016: Brad Marston

This month, we spotlight a member who's been instrumental in many lodge activities over the years. Brad Marston has served the lodge in a number of capacities, including three years as Exalted Ruler, heading up the committee that organized the 2012 state convention, and serving as Soccer Shoot chairman for multiple years. He's also donated gifts for this year's convention, and is serving on the 2016 convention committee. Please join me in thanking Brad for his years of service to the lodge!


---
July 2016: Nancy Estes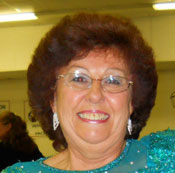 This month, we spotlight another member who makes a number of valuable contributions to our lodge. If you've attended any of our events, you've probably seen Nancy Estes there helping out. Whether she's serving food to hungry Elks, helping out with the golf tournament, or just helping behind the scenes to keep our events running, Nancy does a lot to help out our lodge. Please join me in thanking her for all her contributions!
---
June 2016: Gus Petro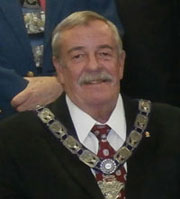 This month, we spotlight a member who's always working behind the scenes to keep the lodge running. Gus Petro helps make sure that we have all the necessary items to make our lodge events happen. Whether it's planning menus, ordering food, or cooking for special events, he's always there when the lodge needs him. He's also served two three-year terms as a lodge trustee. Please join me in thanking Gus for all he does for the lodge!
---
May 2016: Marc Etherington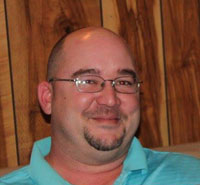 This month, we spotlight another deserving member who contributes to our lodge. Marc Etherington is often found helping out behind the scenes. He keeps our air conditioning and heat running smoothly, while saving the lodge money at the same time. He also helps out with maintaining the bowling alley and a variety of other projects. Marc is just another example of how our members keep our lodge running smoothly. Thanks to Marc for all that you do!
---
April 2016: Outgoing Lodge Officers
This month's spotlight falls on a very deserving group: our outgoing officers. Not only have they helped guide the lodge this year, they've given of their time and talents to help with numerous events throughout the year. To Betty, Jimmy, Katie, and Matthew, thank you for your time. To Charlie, Ellery, John, Terry, and Trey, thanks for volunteering for another go-round. To Gus and Ricky, hang in there! Please join me in thanking our outstanding officers from 2015-16!


---
March 2016: Mark Ruble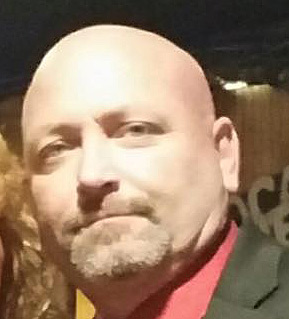 This month's spotlighted member is a fixture at the lodge. Whether he's assisting with repairs, pitching in at special events, or just helping out with whatever needs doing, Mark Ruble is a great asset to the lodge. He even keeps the lanes oiled for our bowling leagues! He's also been elected Esteemed Loyal Knight for the upcoming lodge year. Please join me in thanking Mark for everything that he does for the lodge!


---
February 2016: Carla Hawkins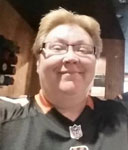 You can find this month's spotlighted member behind the bar every weekend! Carla Hawkins has done a little bit of everything in our lodge. She's served as Tiler, tended bar, and worked tirelessly with the veterans, just to name a few things. She's also served as the VAVS (veteran's) rep for our area, which put her in charge of many activities at the VA. She's a great member, a military veteran herself, and a huge asset to our lodge. Please join me in thanking her for her service!


---
January 2016: Jerry Harley

This month's spotlighted member really needs no introduction. Jerry Harley has served the lodge in many capacities, including as an officer in the lodge chairs, and as Exalted Ruler. He's always ready to lend a hand, and can often be found volunteering behind the bar on New Year's Day. He's also our current Hoop Shoot chairman, and he's done an outstanding job in that role. Please join me in thanking Jerry for everything he's done for our lodge!