Member Spotlight
2019 | 2018 | 2017 | 2016 | 2015 | 2014

2015 Spotlight Members
---
December 2015: Paula Groves

If you made it out to our Thanksgiving Dinner in November, you saw this month's spotlighted Elk behind the counter. Paula Groves has done so much for our lodge, and she usually does it from behind the scenes. Whether it's cooking, cleaning, or just keeping Ricky in line (HA!), her contributions help keep our lodge running strong. Thank you, Paula!


November 2015: Betty Mattingly

This month's spotlighted member needs no introduction. Betty Mattingly has been a fixture around the lodge over the past few years. She's helped out with our kid's Christmas Party, concert night cookouts, and much, much more. She's also in her third year as a lodge trustee, and she serves as chairman of the board of trustees. Thank you Betty, for all that you do!


October 2015: Steve Harker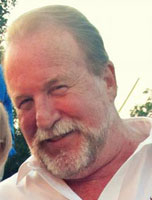 This month, we spotlight a member who has become a fixture at our lodge in a relatively short time. Steve Harker may have only been a member for a few years, but he has jumped in with both feet. Not only did he donate the new tile for the bowling alley renovation, he helped out with the entire project. You can always find him at the lodge helping out with cooking, special events, or whatever needs to be done. Thank you, Steve, for all that you do!


September 2015: Ricky Groves
September's spotlight falls on a member who's done a lot of work for our lodge. Ricky Groves has given so much since he joined. Not only has he helped out with the recent bowling alley updates, he's donated both food and time to both lodge events and our concert night sales. He's cleaned the lodge, prepared dinners for lodge events (including our recent DD Clinic), and he's serving as our three-year trustee this year!
Thank you, Ricky, for all that you do!


August 2015: Ricky May
This month, we spotlight a member who's done a lot for the lodge behind the scenes. Ricky May is often seen at lodge events, but you may not know that he routinely assists in helping set up, clean up from, or organize lodge functions. He also spearheaded the effort to clean up not only the bowling locker room, but to update the entire bowling alley area. He's also going to be helping organize our yearly golf scramble at the picnic later this month. Many thanks to Ricky for all his efforts to make our lodge a better place to be!


July 2015: Rick Nesselrode
This month's spotlight features one of our members who's a fixture for everyone who visits the lodge: Rick Nesselrode. Not only did Rick serve as our Esteemed Lecturing Knight for two years, he's always volunteering to help out at our events. You can usually find him behind the grill, whether it's at the bowling banquet, the golf scramble, or any of our events. He's a huge asset to our lodge, so please join me in thanking him for all he does!


June 2015: Sandy Moore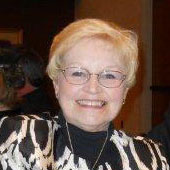 This month, we spotlight a member who really needs no introduction. If you've been to a lodge event in the last five years, you've seen Sandy Moore. She's always ready to lend a hand, whether it's serving food, doing dishes, or just making a run to the store. She's helped increase our aid to needy seniors in the community, and has also been a big part of our Dictionary Project. She is instrumental in the lodge's work with veterans, and is also serving as the chairperson of the Kentucky Elks Association's National Service Commission committee, overseeing efforts to aid veterans throughout the state.
Please join me in thanking Sandy for her valuable service to our lodge!


May 2015: Sulena Bryant and Debbie Foy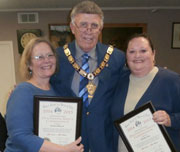 This month, we spotlight two Elks at once! If you missed our first meeting in April, you missed getting to see two deserving Elks rewarded for the work they do with veterans and other lodge projects. Sulena Bryant and Debbie Foy have worked tirelessly in our veteran's programs, helping with our yearly veteran's breakfast and picnic. They also make sure that our monthly pizza parties for the veterans go off without a hitch.
Both Sulena and Debbie illustrate exactly how the Frankfort Elks Lodge fulfills the Elks' pledge, which says, "So long as there are veterans, the Benevolent and Protective Order of Elks will never forget them." The awards they received are but a small token of the lodge's appreciation for all their hard work and dedication.
We are proud to have them both as members!


April 2015: Bill Moore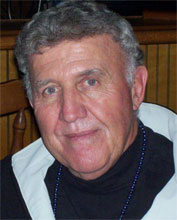 Our spotlighted member this month is outgoing Exalted Ruler Bill Moore. He has been a valued member for 13 years. Under his direction as ER over the last five years, the Elks Lodge #530 has seen many improvements throughout the building and in its service to others.
Updates to the kitchen downstairs, new seating/new chairs and upgraded TVs in both the bar area and backroom have greatly improved the overall appearance of the Lodge. These improvements under his leadership, as well as a fresh coat of paint, are very welcoming to all who are invited to enter.
Bill possesses a deep sense of patriotism and is a friend to all in need. This shows in his dedication to worthy causes and Elks Lodge #530 gives more to the community than ever before.
He started the dictionary program which provides dictionaries for every third grader in every school in Franklin County. The Lodge now offers medical equipment to the community such as wheelchairs, shower chairs, canes, walkers, etc., FREE of charge. Lodge #530 now has an annual golf scramble to aid the "Kids with Cancer" Charity, which is the Elks' State Charity.
He began accessing and continues to use the many grant programs that are available to lodges, which allows us to hold special programs for our Veterans. The Veterans program continues to grow into a strong program serving many. Clothing is provided to the Veterans at the Lexington VA, along with many other activities at Christmas and throughout the year. These grants have also helped the "Restock the Emergency Food Pantry" at the Franklin County Senior Citizens Center, which is now done annually.
On top of all that, membership has increased. Many activities have been instituted to engage our members such as game night, live music, food, dances, special bowling opportunities and many other fun events for all that want to participate.
Thank you, Bill, for giving your time and leadership. Your efforts will leave a lasting legacy!
Editor's Note: Bill Moore has proven over the last five years to be the "mover and shaker" of our Lodge. Through his leadership that he has provided to our Lodge, he has exhibited a professional integrity and follow-through which I truly respect. In his quiet way, he does what he says and it shows with all the improvements to our Lodge since he's been guiding our members. With all of his actions, he has made me truly proud to be an Elk! It's been my pleasure and honor to have worked with him and Sandy Moore over the last five years. You and Sandy are the best!
–Toni Quire, Newsletter Editor


March 2015: Terry LaFontaine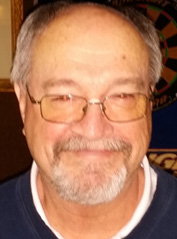 The Elk of the Month has been a member since the age of 21, which means he's been a member for 43 years. He loves to bowl and golf and he is well-known for his ability to take very good care of the Elks' money matters. Yes, it is our very own Terry Lafontaine! He is going into his 11th year as our Lodge Treasurer and our Lodge bowling league treasurer and secretary.
Terry is always ready to lend a helping hand whenever he is needed. He makes sure our bowling alley is always up and ready, he helps us with our Derby Party in a very important way, not to mention he is there for any fundraising activity we might have. You can count on him. When you see Terry, let him know how much we appreciate all of his hard work. Thank You, Terry!


February 2015: Charlie Cunningham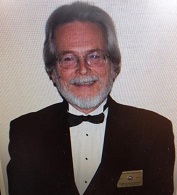 Many of us know him as "The Elks' Book of Knowledge" because of his extensive knowledge about the Elks organization. Also, he has been an Elk for 17 years, served in many of the lodge chairs, been E.R. twice and is presently serving as our lodge Secretary (8 years).
He has also served as the State District Deputy, the East District Hoop Shoot Chairman and last but not least, is currently serving as the State 3rd Vice President and will become the State President in 2018. Charlie Cunningham is always willing to lend a helping hand whenever we need him. Fellow Elks, please join me in thanking Charlie for his many years of dedicated service to our lodge and to the Elks organization.
Charlie, we are very proud to have you as a member of our lodge!


January 2015: Ellery Etherington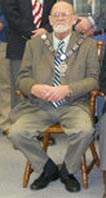 This lodge member of 26 years is a "Jack of all Trades". In the past, he has been a Trustee for 6 years, has always volunteered to help fix anything needing attention at the lodge, not to mention heading up a paint team to paint the upstairs meeting room and stairwell, plus he helps to maintain our bowling equipment. We would be lost without him!
He now serves as our Inner Guard and our Veterans Chairman where he is always raising funds to support our Veterans. During the past several years, he has coordinated and conducted our Flag Day Ceremony and organized our "Remembrance Day". Please say thank you to a man we are proud to call a member, Ellery Etherington!