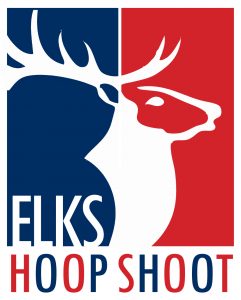 The Elks "Hoop Shoot" Free Throw Contest is the largest and most visible of the many youth activities sponsored by Elks Lodges. More than three million boys and girls, ages 8-13, will participate this year. The Elks "Hoop Shoot" highlights the Elks commitment to America's youth.
From the millions of youngsters who participate and advance through local, district, state and regional competition, six national champions are named — one boy and one girl in each of three categories: ages 8-9, 10-11 and 12-13.
The winners each receive a trophy and their names are inscribed on a plaque at the Naismith Memorial Basketball Hall of Fame in Springfield, Massachusetts. Parents accompany contestants throughout the competition. The parents of finalists at the state, regional and national levels attend the competitions as guests of the Elks.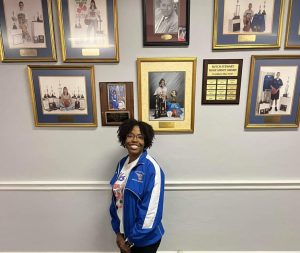 "Today, I had the honor to be the guest speaker at the State Elks Hoop Shoot in Frankfort.
I watched all the kids compete in todays contest and it brought back memories for me, so much that my hands started shaking because I was nervous for them.
The group of kids I watched today were phenomenal and will continue to go places! I enjoyed getting to talk to them as well as their families. One important thing that I reflected on watching the free throw competition today is to never forget where you came from.
For me, I've accomplished a lot throughout my 24 years especially with the hoop shoot with my name in the Basketball Hall of Fame, but I never once forgot where I came from and how I got to where I am today.
Today was great and I'm glad I got to see my second family! I hope to be able to continue to share my story with the boys and girls of the Elks Hoop Shoot
" – 2008 National Hoop Shoot Contest Winner, Brianna Burbridge, Frankfort, Kentucky