Posted by
Elks 530

| Posted in Lodge News | Posted on 06-07-2011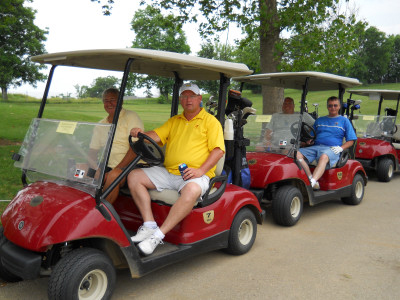 The Frankfort Elks #530 held their 4th Annual 'Kids with Cancer' Golf Scramble on June 5th at Juniper Hills Golf Course. 'Kids with Cancer' is a Kentucky Elks Association State Charity Project which provides funds raised from all KY Lodges for donation to two camps in Kentucky. Indian Summer Camp, located in the eastern part of the state and Camp Quality, in the western part.
These two camps provide a fun filled week for children with cancer. These kids just get to be kids and not just patients for a whole week. This year the golf scramble had 19 teams participate. On behalf of the children and their families we thank everyone for making this scramble a success. According to Renee Moss, Golf Scramble coordinator, the Elks raised over $3500.00 for 'Kids with Cancer' from this scramble. Thank you, Frankfort, for helping us help these kids.
First place in the tournament (low gross) went to John Flynn, Pat Childers, Mark Waylon and Matt Wingate (pictured below).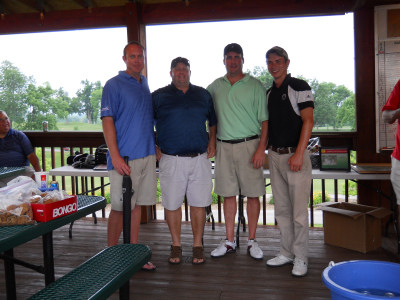 Low net winners were Willie Payton, Becky Myers, Terry Denny and Julie Ryan (pictured below).