Frankfort Elks Angel Tree Christmas Party Brings Christmas to Kids
Posted On 12/19/2018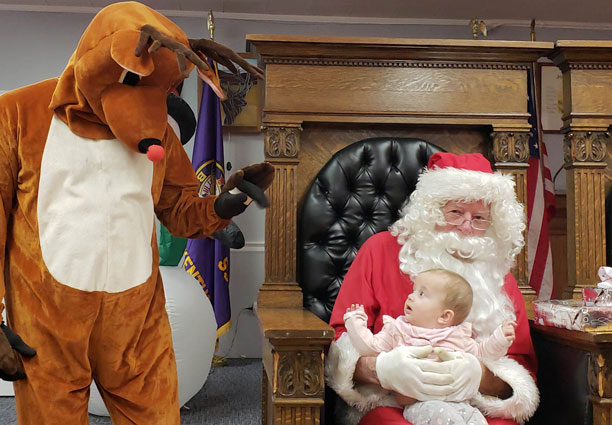 This past weekend, our Frankfort Lodge held its annual Angel Tree Christmas Party. Needy kids from around the community were treated to a meal of pizza and treats. After everyone had eaten, Santa Claus came to visit, and brought along Mrs. Claus and Rudolph as well!
Each child received a stocking full of treats, and was able to open a gift during the party. They each took home a stack of additional gifts as well.
As you can see above, Santa was a big hit with the kids. Many thanks to all of the members who shopped for gifts, wrapped gifts, and helped plan and put on the party. We'd also like to extend a special thanks to everyone who purchased an Angel Tree ornament to help fund the party.
You can check out all the pictures from the party in the gallery below.