Frankfort Elks Deliver Thanksgiving to Shut-In Seniors
Posted On 12/03/2018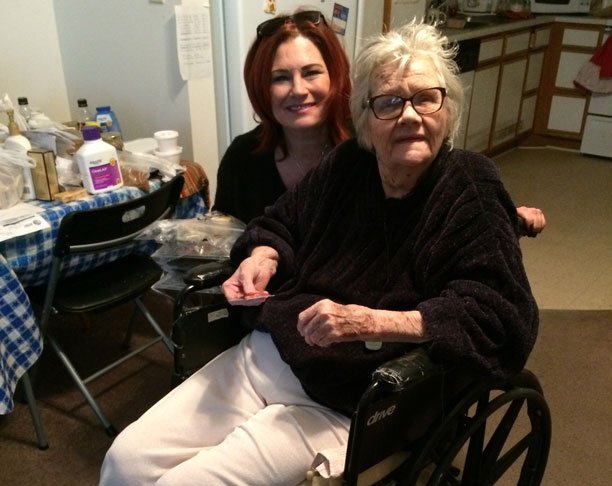 Just as we do every year, our Frankfort Lodge took time to deliver some holiday cheer to shut-in seniors in our community. This year, eight seniors received not only two meals for Thanksgiving, but also a $50 Wal-Mart gift card to help these folks purchase necessities.
The Senior Activity Center was closed Thanksgiving Day and the day after, thus the need to deliver two meals to insure these seniors have enough food for the long weekend. The Elks ask that our community remember all of our seniors during the upcoming holidays.
Pictured above is Elk member Leigh Skaggs with Hallie Furman. Also present but not pictured was Elk member Sandy Moore.