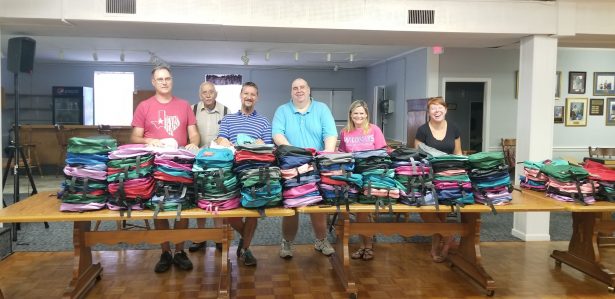 This past Friday night, our Frankfort Elks set up shop at the Friday Night Concert Series to hand out 250 backpacks filled with school supplies. We had a great turnout, and we even had a few backpacks left over. These have been placed at local businesses, so if your child is in need of school supplies for the coming year, please check with one of our local partners, including:
General Rental
Fast Freddy's Car Wash
Pic Pac Grocery
Staxx BBQ
You can also find backpacks at the Frankfort Simon House. Many thanks to everyone who helped distribute these backpacks, and to the generous grant from the Elks National Foundation that helped fund this endeavor!