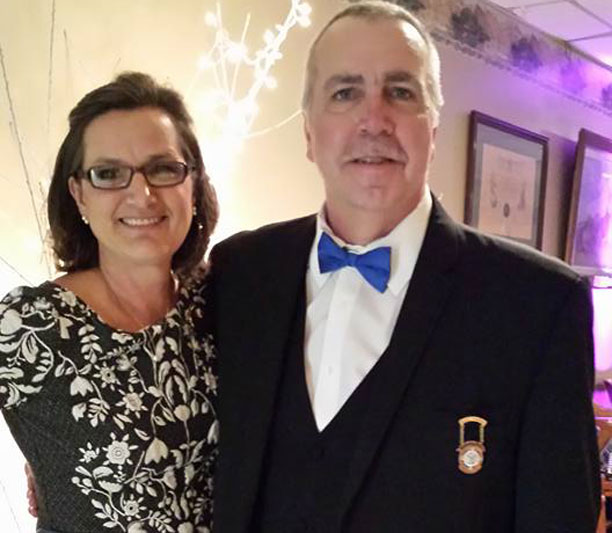 At the annual state convention of the Kentucky Elks Association this past weekend, Jim Dorris of Madisonville Lodge #738 was installed as the new State President, and his wife Mary Kay is our new First Lady.
The officers and members of Frankfort Lodge #530 would like to extend our very best wishes for the coming year to Jim and Mary Kay, and we are looking forward to having them come visit us in Frankfort both for their official visit and the 2018 State Convention.
We'd also like to recognize and thank our outgoing State President and First Lady, Bill and Kathy Frommeyer of Newport Lodge #273. They have been amazing representatives for our state over the past year, but we're also sure they're ready for a little well-earned rest and relaxation.
Finally, congratulations are also in order for our very own Charlie Cunningham of Frankfort Lodge #530, who was installed as President-Elect at that same convention.