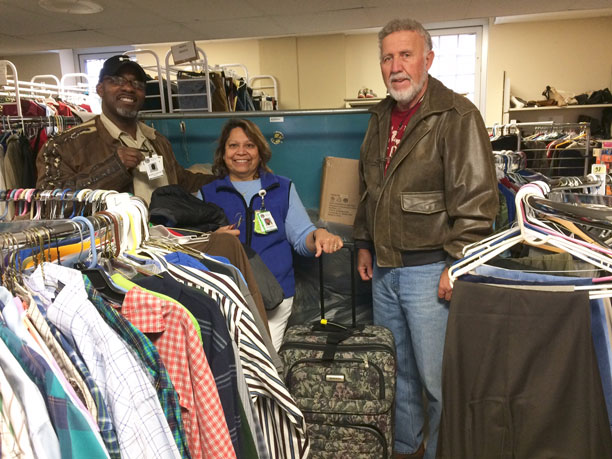 Each year, the Frankfort Elks and the Kentucky Transportation Cabinet team up to collect winter coats and clothes for the veterans at the Lexington VA. This combines the efforts of the Elks to collect clothing with Shannon Martin's annual coat drive at the Kentucky Transportation Cabinet. Last week, this year's donations were taken to the VA.
Pictured above (left to right) are Glenn Cleveland, Veteran; Ana Miranda, Clothing Room Supervisor; and Bill Moore, PER of the Frankfort Elks Lodge. Bill delivered the truckload of clothing to the VA, which included over 80 coats and an abundance of winter clothes.
The Elks mission is that "So long as there are veterans, the Benevolent and Protective Order of Elks will never forget them." The Frankfort Elks Lodge is grateful to all who donated, and hope that this reminds everyone to think of a veteran that could use your help.