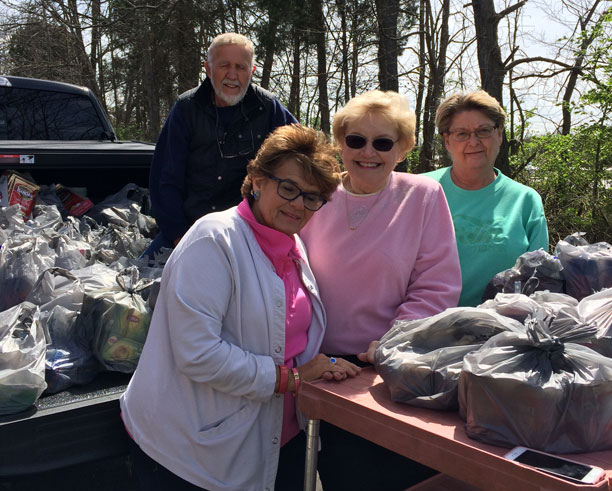 The Franklin County Senior Citizens Center provides a number of services to seniors in our community. One of those services is an emergency food pantry. For many seniors, money is tight, and there are times when a budget just doesn't cover all the food that is needed. That's where the food pantry comes in, and the Frankfort Elks Lodge is glad to pitch in and help.
The Frankfort Elks recently donated over $2,000 worth of food to the emergency food pantry at the Senior Citizens Center. As you can see in the picture above, it took a truck and three Elks to get it all there! Pictured (from L to R) are Diana Rogers, Outreach Coordinator for the center, and Elks Sandy Moore, Kela Simpson, and Bill Moore (rear).
This donation has become a yearly tradition for our lodge, and we're proud to say that we're helping Franklin County's seniors in need. Want to get involved? Check out our Membership page for information on how you can become a member!