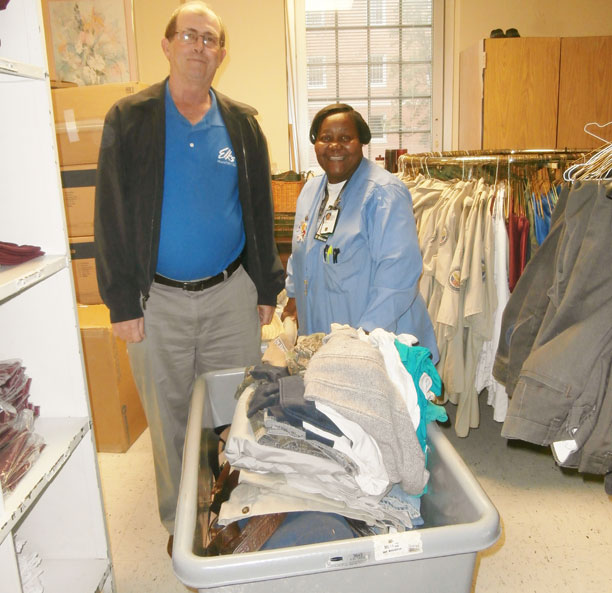 Several times each year, the Frankfort Elks Lodge donates large amounts of new and gently used clothing to the Lexington VA Hospital Clothing Room to help the many homeless Veterans in the Lexington area. The latest delivery was in early December. Pictured above is Frankfort Lodge Trustee Ricky Groves presenting VA Clothing Room Supervisor Barbara Monie with a load of clothing for the vets.
Frankfort Lodge Veterans Chairman Bill Moore and lodge member Sandy Moore also helped deliver this donation.
If you have any new or gently used clothing, jackets, shoes, or hats that you would like to donate the veterans, please contact the lodge at (502) 227-2913.